Unique to Your Organization. Built to Last.
With over 40 years' jewelry design and crafting experience, Jim Morris Designer Inc. is the go-to choice for camps, retreat centers, and organizations across the United States.
Looking for our Retail Store?
Head on over to jmdesigner.com to view our full catalogue of available jewelry to purchase.
Limitless Design Possibilities. Creative Applications.
Awards
Some organizations use distinctive jewelry awards to recognize special achievements.
Tenure
Give your most loyal attendees a distinctive way to show their longtime attendance and experience.
Retail Sales
Many of our clients offer their unique designs for sale in their online or on-premise stores, where it matches well with other branded accessories.
Special Commemorations
For special speakers, events, or almost anything else to be remembered, a unique-to-you piece in precious metal makes an enduring statement.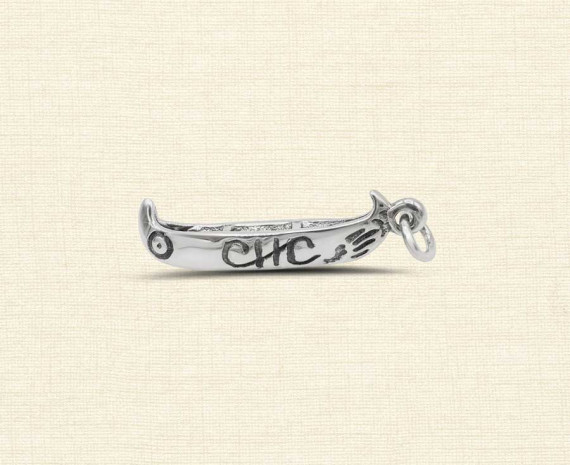 Intrinsic Values
Long after tumblers have lost their logo and T-shirts have faded, our hand-carved renderings of your organization's logos, special activities, landmarks, and features will endure. Created one at a time in precious metals, our made-for-you pieces include charms, rings, keychains, earrings, bracelets, and almost anything else you can imagine. We love building special items for our clients, year in and year out.
Our family-owned and operated business was built on customer service, creative design, and strict quality control. When we say family-operated, we mean it. The Morris family answers the phone every day in our company. Now in our second generation, Jim's designs have stood the test of time for thousands of campers and attendees. Dare we call our finished products heirloom quality? Year after year, we see pieces our shop made decades ago handed down to the legacy attendees of today.
Ready to Start a Conversation? Let's Get in Touch!
Our Process
Build Your Program
Our clients find many ways that jewelry fits into their organization's promotion, award, and retail needs. We'll share with you our 40 years of experience and ideas to find the right fit for your organization.
Get Down to Design
With over 50 years in jewelry design, Jim still personally oversees design and production. From flat logos to sculptural art, we'll make designs unique for you. We also offer a full line of standard camp-themed items.
Make by Hand & Deliver
Each of our pieces is handmade in Texas with Sterling Silver or 14k gold. We've been at this for decades, and our business was built on quality, long-lasting pieces and rock-solid customer service.